Polkadots: The Cool Kids Musical

The plot follows 8-year-old Lily Polkadot who just moved to the "Squares Only" small town of Rockaway. As the first Polkadot in an all Square school, Lily faces an almost impossible task of gaining acceptance from her peers. From daily bullying to segregated drinking fountains, Lily's quest seems hopeless until she meets Sky, a shy Square boy whose curiosity for her unique polkadot skin blooms into an unexpected pal-ship. Inspired by the events of The Little Rock 9, Polkadots serves as a colorful history lesson for children, reminding them that our individual differences make us awesome, not outcasts.

Roles
3F, 1M

Musicians
1

Acts
1

Duration
55-60 Min
Creators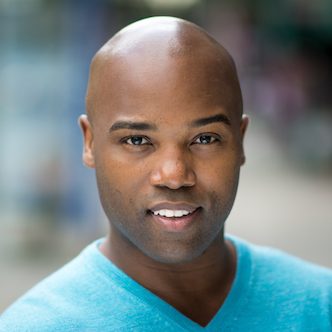 Book Melvin Tunstall, III began his writing career while still a student at the Cincinnati Conservatory of Music as a founding member of the AMP Theatre Company. A proud participant in the Yale Institute for Musical Theater, Melvin took...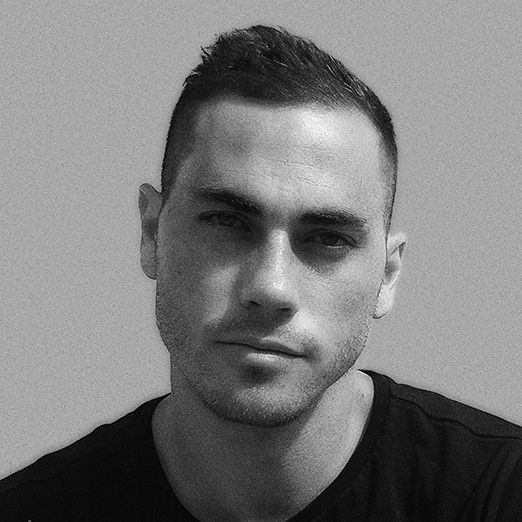 Music Greg Borowsky is a songwriter and producer from South Africa, signed to Sony ATV. He is the creative producer and writer behind some of South Africa's biggest SAMA (SA Grammy) winning artists. His debut album, signed to...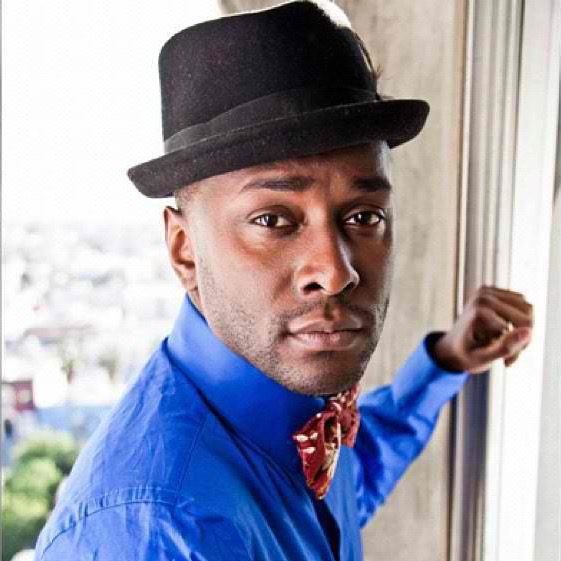 Music, Lyrics and Original Concept Douglas Lyons is a composer-lyricist and actor who has originated roles on Broadway in The Book of Mormon and Beautiful. As a writer Douglas was awarded the Bully Free Communities Spotlight Award and the...
Videos
Photos
Instrumentation
1 Musician
Piano (Keyboard I)
*Accompaniment Tracks Available
*Digital Orchestration Pack Available
Casting
Mrs. Square/Mama Square
Female - Mid 30s-40s
Doubles as both characters: Mrs. Square is the teacher at Rockaway Elementary responsible for integrating Polkadots and Squares; she's the disciplinarian- conflicted yet gentle and loving all in the same. Mama Square is a loud mouth, overbearing and stuck in her ways.
Lily Polkadot
Female - 8
Lily is the sunlight in the midst of a storm; smart, charming and strong willed; she has the task of being the first of her kind ever integrated into a school of all Squares. Must be played by a Black, Indigenous Person of Color.
Penelope Square
Female - 9
A straight up bully; bratty, loud and entitled; the world revolves around Penelope and we just happen to be living in it; older sister to Sky Square.
Sky Square
Male - 8
Ideally short; video games illuminate his imagination; he's anxiously shy, friendly, quirky and curious; younger brother to Penelope Square and admirer of Lily Polkadot.
Production Materials
Included in your license are the following cast and crew scripts. These materials will be shipped 60 days prior to the first performance.
4 Cast Script/Vocal Books
A combination of the show's full script and the full vocal book. All dialogue within each song is printed in the score to prevent flipping back and forth during rehearsals. All books are spiral-bound and double-sided.
2 Director's Scripts
A single-sided, spiral-bound script designed with plenty of space for the director to take notes and add blocking during the rehearsal process.
1 Stage Manager's Script
A single-sided, three-hole punched script that can be inserted into your three-ring binder.
Promotional Resources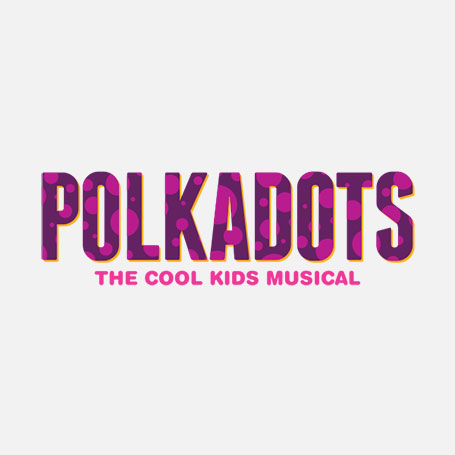 Official Logo Pack
Included with license
Includes color and black and white high-resolution logo files in JPG, PNG, and EPS formats.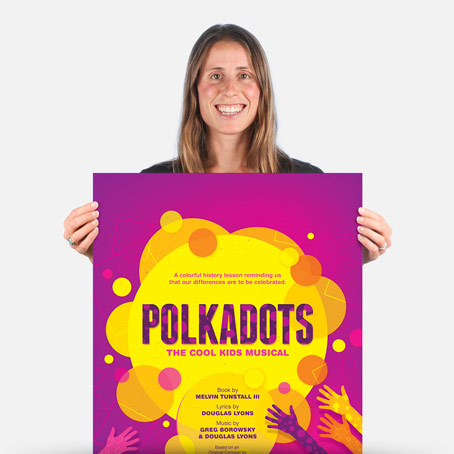 Official Show Artwork
£129.5 / £92.5 for educators
Creating artwork for your performance has never been easier – customize online in minutes, download a print-ready PDF, order printed posters, access layered files.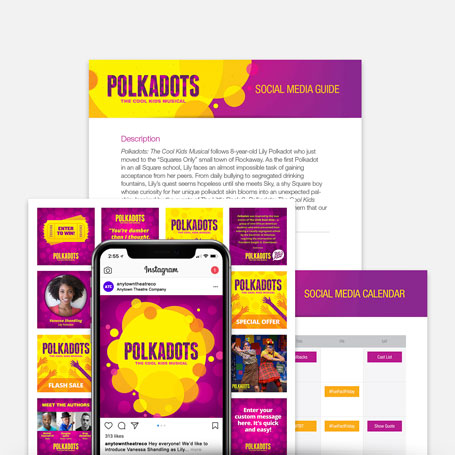 Social Media Marketing Kit
£185 / £111 for educators
Includes everything you need to plan and implement the promotion of your show – 50+ graphics for social media, original show specific content, social media guide, promotion calendar and press release template.
Production Resources
Advance Pack
1 Piano/Vocal Score, 1 Director's Script and 1 Cast Script/Vocal Score shipped as soon as payment is received.
£73.67
Archival Video License
If you want to record your production for archival purposes and to provide at cost copies to your cast and crew, you may do so by purchasing a video license.
£110.51
Streaming (with ShowShare)
Software providing your approved production the opportunity to stream to your audiences via a global platform. Streamed productions are viewed on Broadway On Demand, the premiere streaming platform offering exclusive livestream events, interactive engagements, and educational resources.
Determined Upon Request
Extra Rehearsal Weeks
If you need your full set of production materials prior to the regularly scheduled shipment (60 days prior to the first performance ), you can request additional weeks.
£73.67 / week
Additional Books
Additional books (Cast Script/Vocal, Piano/Conductor, etc.) are available.
£18.42 each
TurnKey Transpositions
Broadway stars change the keys of songs all the time...so why not you? Optimize your actors' performances by ordering our TurnKey Transposition. Get the perfect key for the perfect actor! All digital delivery, usually within 24 hours.
£36.84 per song for PV or PC
£110.51 per song for all orchestral parts (including PC/PV)
Credits
Book by
Melvin Tunstall III
Music by
Greg Borowsky and Douglas Lyons
Lyrics by
Douglas Lyons
Based on an Original Concept by Douglas Lyons
Official Show Links