Danni Hero

Danni Hero is the story of 15-year old teenager Danni McIntyre. Danni lives with her mum, Sheila. But where Danni truly lives is in her head – in a wonderful, colourful fantasy world where she is a powerful superhero sent to Earth from space to defend the human race and fight for all that is true and just. The schoolgirl that everyone sees each day, lost in her own little world of comic books and stories, is a brilliant disguise to protect her secret identity! Danni struggles on until the moment when she finds the strength inside herself to face a real threat in the real world – and save her community and the people closest to her.

Roles
4-6F, 3M, + Ensemble

Musicians
7

Acts
2

Duration
135 MIN
Creators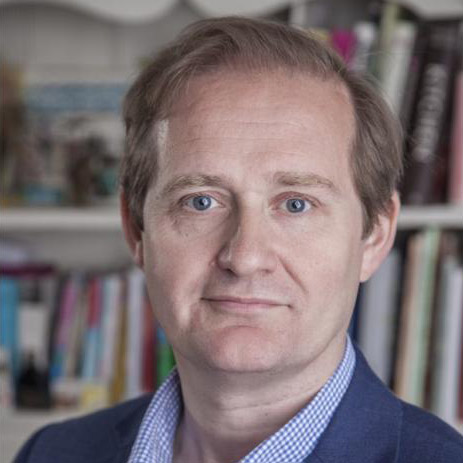 Book & Lyrics Timothy Knapman is a bookwriter, lyricist, playwright and children's author.  His musicals include: with composer/lyricist Laurence Mark Wythe, Midnight (Union Theatre, London and...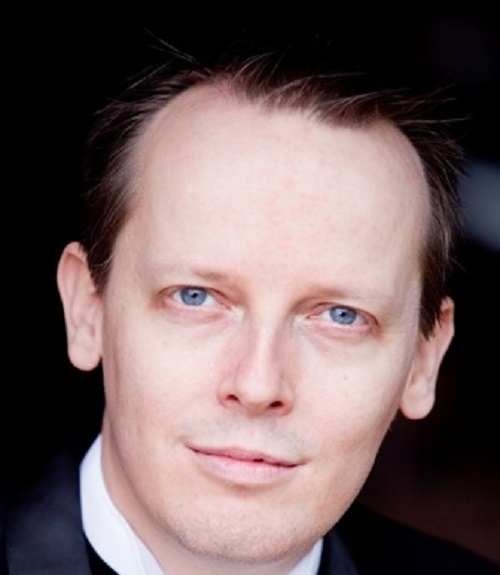 Music & Lyrics Laurence's internationally acclaimed off-Broadway musical ‪Tomorrow Morning was nominated for Best New Off-Broadway Musical in the Outer Critics' Circle Awards of 2011, won the Chicago Jeff Award for Best Musical in 2009...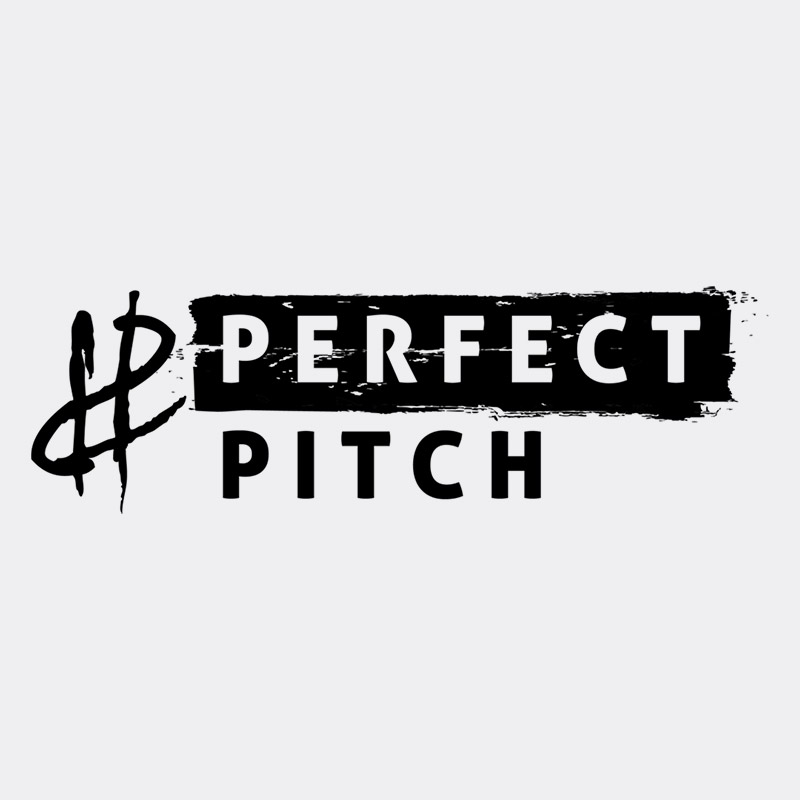 Developers Perfect Pitch is a not-for-profit theatre company, supported by Arts Council England, dedicated to creating new British musicals. Established in 2006, by independent producers Wendy and Andy Barnes, Perfect Pitch work in close...
Instrumentation
7 Musicians
Piano
Keys 2
Bass
Drums
Guitar
Reed
Trumpet
Casting
Danni McIntyre
A Teenage Schoolgirl.
Doubling Danni Hero - A Superhero
Sheila McIntyre
Danni's Mum
Andy McIntyre
Danni's Grandfather
Angie Skinner
A Businesswoman.
Doubling The Walking Dread - A Supervillain
Kyra
Danni's Best (and Only) Friend
Lee
Angie's Son
Sasha, Harriet, Abigail (and others)
Schoolkids, Ensemble
Miss Blake
Teacher, Ensemble
Ted Mellish
Councillor
Snow and Barnes
Police Officers, Ensemble
Meera, Diane and Carmen
Women who work with Sheila at Henderson's Factory, Ensemble
Production Materials
Included in your license are the following cast and crew scripts. These materials will be shipped 60 days prior to the first performance.
12 Cast Script/Vocal Books
A combination of the show's full script and the full vocal book. All dialogue within each song is printed in the score to prevent flipping back and forth during rehearsals. All books are spiral-bound and double-sided.
2 Director's Scripts
A single-sided, spiral-bound script designed with plenty of space for the director to take notes and add blocking during the rehearsal process.
1 Stage Manager's Script
A single-sided, three-hole punched script that can be inserted into your three-ring binder.
2 Piano/Conductor Scores
A keyboard score that is a key part of the show's actual orchestration. This score contains both vocal parts and a cue staff, which guides the conductor through the full orchestration by informing them when instruments enter the song, as well as providing specific part lines when necessary.
Orchestrations
Keyboard 2, Bass, Drum, Guitar, Reed, Trumpet
Promotional Resources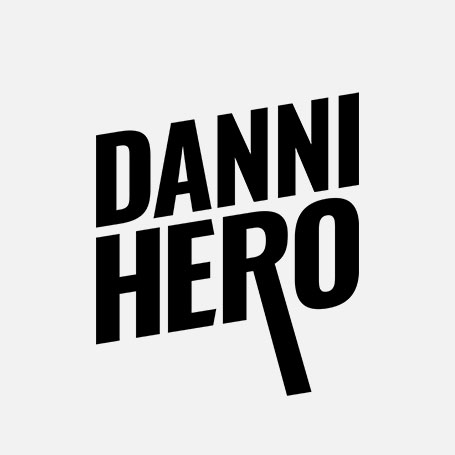 Official Logo Pack
Included with license
Includes color and black and white high-resolution logo files in JPG, PNG, and EPS formats.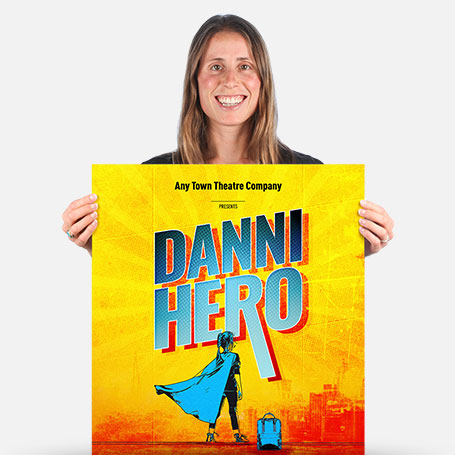 Official Show Artwork
£129.5 / £92.5 for educators
Creating artwork for your performance has never been easier – customize online in minutes, download a print-ready PDF, order printed posters, access layered files.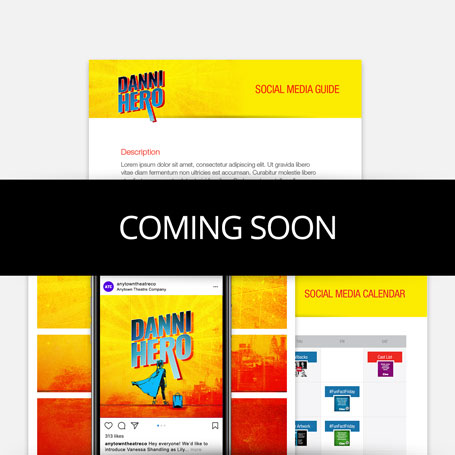 Social Media Marketing Kit
£185 / £111 for educators
Includes everything you need to plan and implement the promotion of your show – 50+ graphics for social media, original show specific content, social media guide, promotion calendar and press release template.
Credits
Book & Lyrics by
Timothy Knapman
Music and Lyrics by
Laurence Mark Wythe
Developed by
Perfect Pitch in association with Made In Corby