BKLYN the Musical

BKLYN The Musical is a story within a story. On the outside you have a troupe of street performers who are sharing a story from their lives, using it to help you see them as people too. Then there is the story they tell – the story of a young girl who comes to the U.S. to find the father she never knew. Together these stories create a show that is both touching and inspiring, drawing the audience into a live theater experience to remember.

Roles
3F, 2M

Musicians
6

Acts
2

Duration
100 Min
Creators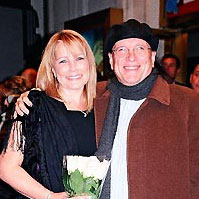 Book, Music & Lyrics This production marks the Broadway debut for the writing collaboration of Mark Schoenfeld and Barri McPherson. Mark first met Barri in 1982 upon hearing her sing at a cabaret and hired her to record some of his music. Shortly...
Videos
Instrumentation
6 Musicians
Guitar (Acoustic, Electric)
Piano/Conductor
Bass
Drums
Keyboard II
Reed (Tenor Sax, Flute, Clarinet)
Casting
Brooklyn
Female
A famous young Parisian that comes to America to search for the Father she never knew
Faith
Female
Brooklyn's mother; a dancer
Street Singer
Male
A street performer that plays a rusty, old crowbar
Taylor Collins
Male
A young singer from Brooklyn in 1969 Paris; Brooklyn's father.
Paradice
Female
The "Reigning Diva of the Decade" who challenges Brooklyn to a "Battle of the Divas" at Madison Square Garden.
The City Weeds
Male & Female
Act as the ensemble of the show.
Promotional Resources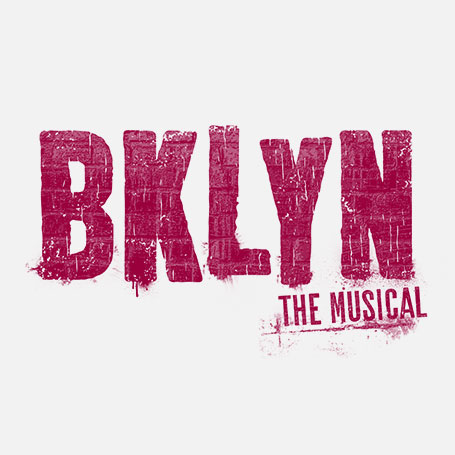 Official Logo Pack
Included with license
Includes color and black and white high-resolution logo files in JPG, PNG, and EPS formats.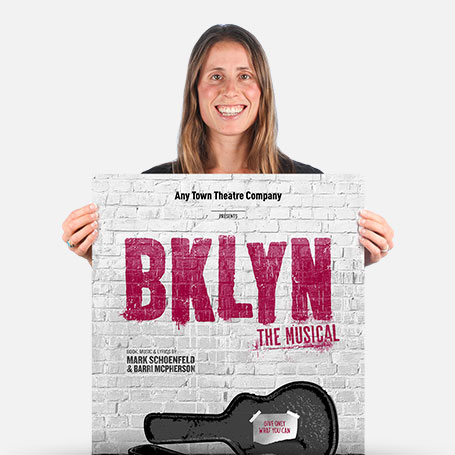 Official Show Artwork
£136.5 / £97.5 for educators
Creating artwork for your performance has never been easier – customize online in minutes, download a print-ready PDF, order printed posters, access layered files.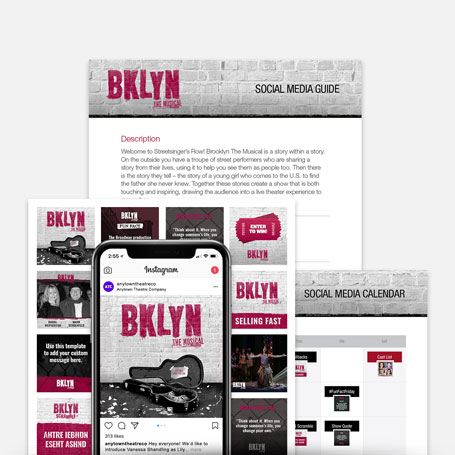 Social Media Marketing Kit
£195 / £117 for educators
Includes everything you need to plan and implement the promotion of your show – 50+ graphics for social media, original show specific content, social media guide, promotion calendar and press release template.
Production Resources
Archival Video License
If you want to record your production for archival purposes and to provide at cost copies to your cast and crew, you may do so by purchasing a video license.
Varies by Show
Additional Books
Additional books (Cast Script / Vocal, Piano / Conductor, etc.) are available.
£19.13 each
Advance Pack
Includes 1 Piano/Conductor Book, 1 Director's Script and 1 Cast Script/ Vocal Book shipped as soon as payment is received.
£76.50
Digital Orchestration Parts
Prefer playing or rehearsing from your tablet? All of our orchestration books (including PC and PV) are available in digital copies.
PC or PV £38.25
Orchestration Parts £19.13/per book
Extra Rehearsal Weeks
If you need your full set of production materials prior to the regularly scheduled shipment (see above), you can request additional weeks.
£76.50 / week
Official Show Links