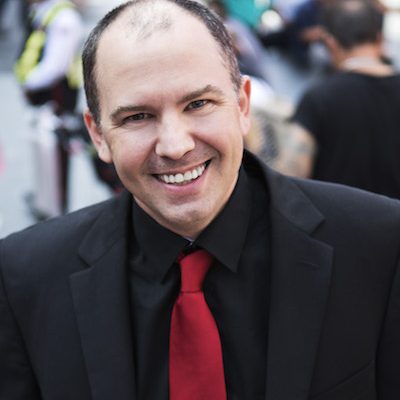 David Abbinanti
David Abbinanti is Vice President of Music & Creative at Broadway Licensing as well as a national award-winning composer, songwriter and orchestrator. Credits include SATURDAY NIGHT FEVER THE MUSICAL (Orchestrations, Arrangements and Additional Music & Lyrics), DISENCHANTED (Orchestrations and Arrangements), THE PERFECT DOG (Music and Lyrics), GHOST THE MUSICAL; (Orchestrations), GHOST THE MUSICAL CHAMBER VERSION (Orchestrations and Arrangements), BEEHIVE (Orchestrations and Arrangements), RING OF FIRE 5-THE MUSIC OF JOHNNY CASH; (Additional Arrangements) and Molly Shannon's TILLY THE TRICKSTER (Orchestrations); Tour, Stock & Amateur editions.
Before joining Broadway Licensing, David was a Vice President at Theatrical Rights Worldwide (TRW), where he oversaw all curation of scores, scripts, recordings, arrangements and orchestrations for TRW's catalog of shows. Ranging from children's musicals to major Broadway blockbusters, shows included were JERSEY BOYS, THE ADDAMS FAMILY, GREASE, MONTY PYTHON'S SPAMALOT, BIG FISH, ALL SHOOK UP and many more.
He was the first recipient of the Songwriters Guild of America's National Award for Best Pop Song for "Back to Las Vegas"–part of his debut CD-Local Train to Babylon. David has worked as a music engraver and editor for many of the major publishers in New York City including G. Schirmer, Peer Music and Boosey & Hawkes. He is also a member of the adjunct faculty at Nassau Community College, where he teaches music theory, piano and the history of rock and roll. David is a proud member of ASCAP, The Dramatists Guild of America and the American Federation of Musicians (Local 802).