The Pirate La Dee Da

The Pirate La Dee Da is a mixed-up fairytale musical loosely based on the true story of a princess who wanted to break free from her traditional role. So she ran away from home and became a pirate. And not just any ordinary pirate, the most feared pirate on The Seven Seas.

Roles
5F, 5M

Musicians
1

Acts
2

Duration
75-85 Min
Creators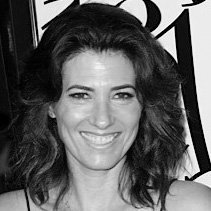 Book Gabrielle Allan is an Emmy award winning writer living in Los Angeles. She began her career in television, most notably writing for and producing SCRUBS. She then partnered with Jen Crittenden and together they wrote the film,...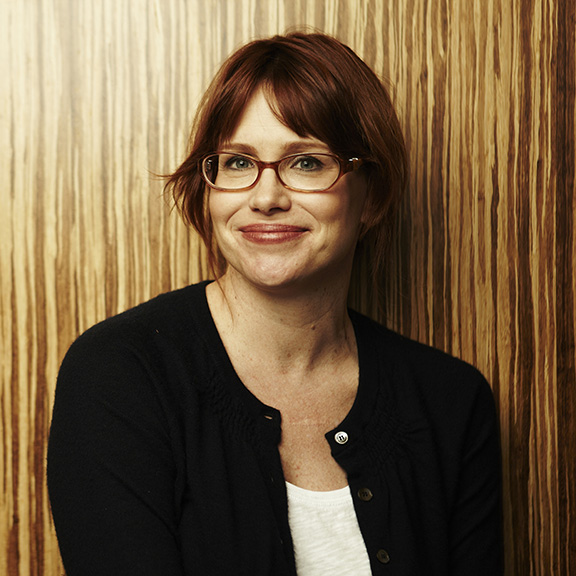 Book Jennifer Crittenden is an Emmy award winning writer living in Los Angeles. She began her career writing monologue jokes for David Letterman. From there, she went on to write for THE SIMPSONS, SEINFELD, EVERYBODY LOVES RAYMOND, and...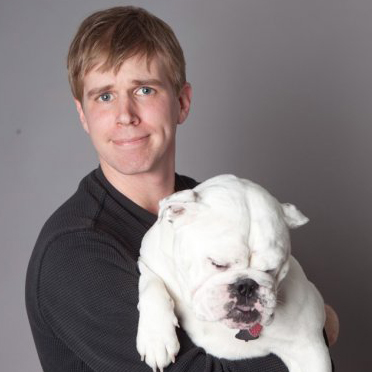 Music & Lyrics Nate Weida is a composer and writer living in New York City. He has written 10 musicals has been a regular musical director for The Possibility Project's Foster Care Program and Atlantic Theater Company's Kids...
Instrumentation
1 Musician
Piano
* Accompaniment Track Available

Casting
Princess La Dee Da
Female
A rebellious tomboy who has spent the last 18 years fighting the constraints of being Princess and has just about had enough. She comes to learn that the hierarchy and traditions she's been fighting against are actually what will empower her to make social change and bring equality to her kingdom.
King Gudferd
Male
La Dee Da's father. Gudferd is a strict traditionalist which makes sense considering it was his father, King Gorm The Old, who invented traditions in the first place. His goal is to amass as much wealth as possible and if that means exploiting his subjects, sacrificing his daughter's happiness, and hiding gold in his underpants, so be it.
Queen Margrethe
Female
La Dee Da's mother who dreamed of having a little girl she could dress up in pink. La Dee Da is her greatest disappointment.
Whiddy
Female
Whiddy is La Dee Da's nursemaid who also happens to have the ability to morph herself into any animal she wants. Unfortunately, she's old (500 years) and the morphing takes a lot out of her. She often forgets what form she's in and tries to bargain at the village marketplace as a dragon.
Prince Marlon
Male
Marlon is the Prince of the neighboring kingdom, Clementine. He enjoys writing stories and performing them for anyone who will watch – usually people shackled in his father's dungeon. He's smart and creative in a time where brawn is valued over brains.
King Erick the Unreasonable
Male
Marlon's Father is enmeshed in rivalry with Gudferd that traces back to their fathers and their fathers before them. Erick used to be content with being the second most powerful king in the land but he has a new wife who wants him to be number one and he'd do anything to please her.
Queen Dagny
Female
She is Erick's second wife: part evil step-mother, part trophy wife. She never wanted kids and since there are no boarding schools in the area, her hope is that Erick's son Marlon just dies.
Captain Grizzlebeard
Male
A fierce pirate who, after a lifetime of pillaging and plundering, is ready for retirement. He looks forward to leaving the sea behind him and opening up a little snack shack on the beach.
Nobeard
Male
The only pirate on the high seas who can't grow a beard. He hates his nickname and is constantly pitching new ones but the crew won't have it. He even poked his own eye out hoping the name "One Eyed Jack" would stick. It didn't. He'll always be Nobeard.
Promotional Resources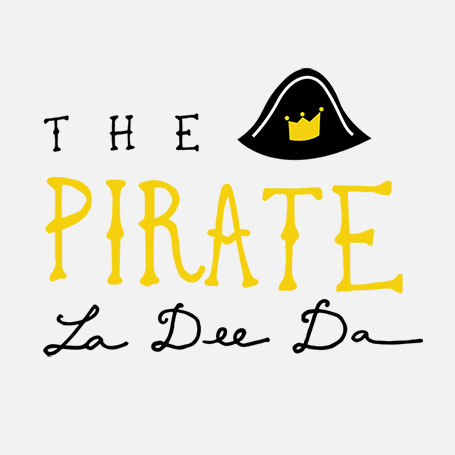 Official Logo Pack
Included with license
Includes color and black and white high-resolution logo files in JPG, PNG, and EPS formats.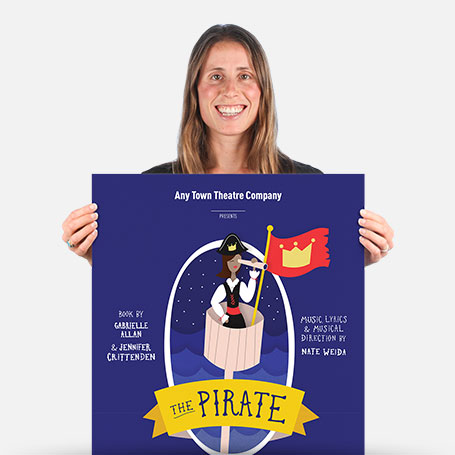 Official Show Artwork
£136.5 / £97.5 for educators
Creating artwork for your performance has never been easier – customize online in minutes, download a print-ready PDF, order printed posters, access layered files.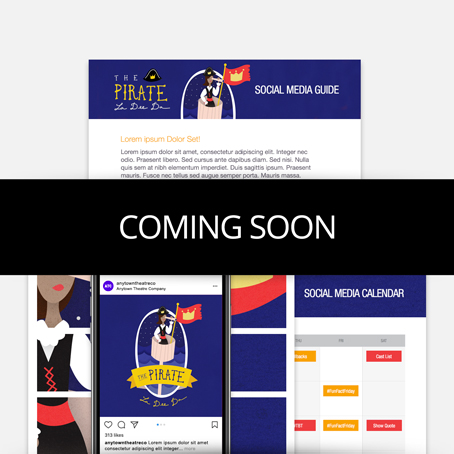 Social Media Marketing Kit
£195 / £117 for educators
Includes everything you need to plan and implement the promotion of your show – 50+ graphics for social media, original show specific content, social media guide, promotion calendar and press release template.
Production Resources
Advance Pack
Includes 1 Piano/Conductor Book, 1 Director's Script and 1 Cast Script/ Vocal Book shipped as soon as payment is received.
£76.50
Extra Rehearsal Weeks
If you need your full set of production materials prior to the regularly scheduled shipment (see above), you can request additional weeks.
£76.50 / week
Archival Video License
If you want to record your production for archival purposes and to provide at cost copies to your cast and crew, you may do so by purchasing a video license.
Varies by Show
Additional Books
Additional books (Cast Script / Vocal, Piano / Conductor, etc.) are available.
£19.13 each
TurnKey Transpositions
Broadway stars change the keys of songs all the time...so why not you? Optimize your actors' performances by ordering our TurnKey Transposition. Get the perfect key for the perfect actor! All digital delivery, usually within 24 hours.
£38.25 per song for PV or PC
£114.75 per song for all orchestral parts (including PC/PV)
Digital Orchestration Parts
Prefer playing or rehearsing from your tablet? All of our orchestration books (including PC and PV) are available in digital copies.
PC or PV £38.25
Orchestration Parts £19.13/per book
Credits
Book by
Gabrielle Allan & Jennifer Crittenden
Music, Lyrics & Musical Direction by
Nate Weida