Stellaluna

Stellaluna the bat, Verdi the snake, and Pinduli the hyena all seek refreshment at a watering hole one hot day, only to find themselves the subjects of a bullying lion's ridicule. But by sharing stories about building self-confidence, these three misfit animals find wisdom, peace, and friendship. Based on the popular books by Janell Cannon, this delightful musical is a treat for both children and adults.

Roles
4F, 2M

Musicians
1

Acts
1

Duration
50-60M
Creators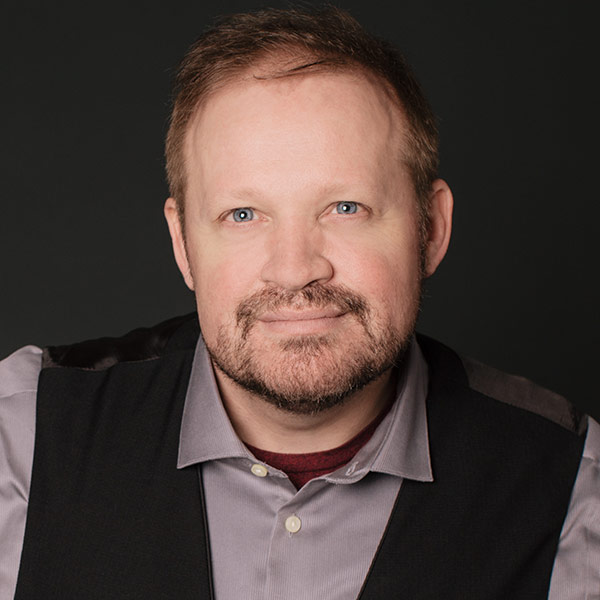 Book and Lyrics Alyn Cardarelli is a graduate of the famed Second City Training Center and a co-founder of Emerald City Theatre Company in Chicago. He has created over two dozen plays including adaptations of Peter Pan and Wendy, Where the...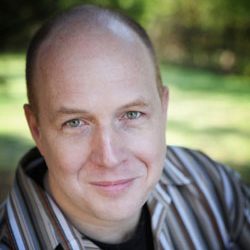 Music Steve Goers is a freelance composer, pianist, and music director. Originally from Chicago, he now lives in Cincinnati where is on the musical theatre faculty at the University of Cincinnati College-Conservatory of Music. In addition...
Instrumentation
1 Musician
Piano
*Accompaniment Track Available
Casting
Lion
A bully
Pinduli
A hyena
Verdi
A snake
Stellaluna
A fruit bat
Mama Hyena
Pinduli's mother
Dog
A wild dog with big ears
Lion
A balding lion
Zebra
A snooty zebra
Fennec Fox
A fox with big ears
Marabou Stork
A bald bird
Owl
A snooty owl
Serval Cat
A cat with big ears
Vulture
Another bald bird
Adder
A striped snake
Mama Snake
Verdi's mother
Umbles
An old grumpy python
Aggie
An old grumpy python
Ribbons
An old grumpy python
Dozer
A really old really grumpy python
Fish
A hungry fish
Golden Snake One
A young snake
Golden Snake Two
A young snake
Mama Bat
Stellaluna's mother
Mama Bird
Stellaluna's adoptive mother
Pip
A bird/narrator
Flap
A bird
Flitter
A bird
Owl
A large bird of prey
Promotional Resources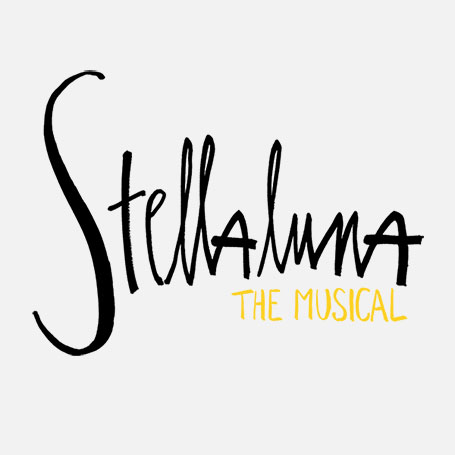 Official Logo Pack
Included with license
Includes color and black and white high-resolution logo files in JPG, PNG, and EPS formats.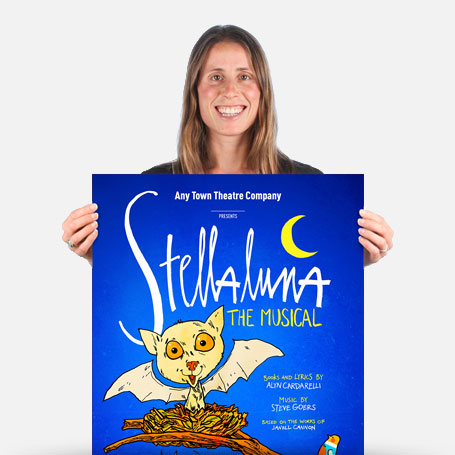 Official Show Artwork
£136.5 / £97.5 for educators
Creating artwork for your performance has never been easier – customize online in minutes, download a print-ready PDF, order printed posters, access layered files.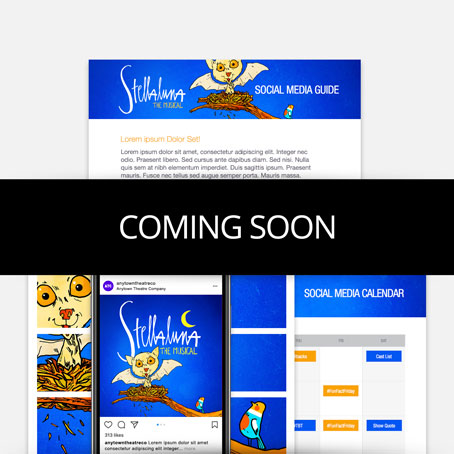 Social Media Marketing Kit
£195 / £117 for educators
Includes everything you need to plan and implement the promotion of your show – 50+ graphics for social media, original show specific content, social media guide, promotion calendar and press release template.
Production Resources
Extra Rehearsal Weeks
If you need your full set of production materials prior to the regularly scheduled shipment (see above), you can request additional weeks.
£76.50 / week
Archival Video License
If you want to record your production for archival purposes and to provide at cost copies to your cast and crew, you may do so by purchasing a video license.
Varies by Show
Digital Orchestration Parts
Prefer playing or rehearsing from your tablet? All of our orchestration books (including PC and PV) are available in digital copies.
PC or PV £38.25
Orchestration Parts £19.13/per book
Additional Books
Additional books (Cast Script / Vocal, Piano / Conductor, etc.) are available.
£19.13 each
TurnKey Transpositions
Broadway stars change the keys of songs all the time...so why not you? Optimize your actors' performances by ordering our TurnKey Transposition. Get the perfect key for the perfect actor! All digital delivery, usually within 24 hours.
£38.25 per song for PV or PC
£114.75 per song for all orchestral parts (including PC/PV)
Credits
Book and Lyrics by
Alyn Cardarelli
Music by
Steve Goers
Based on the works by
Janell Cannon