Married Alive!

Erin and Paul have just gotten married and couldn't be more excited. Ron and Diane have been married for years and aren't so excited anymore. Poignant and hilarious by turns, "Married Alive!" uses a series of vignettes to affectionately explore the adventure of marriage. From honeymooning to "honey-not-tonight," from couples' therapy to Christmas with the in-laws, from first pregnancy to dealing with teenagers, this musical comedy has it all.

Roles
2F, 2M

Musicians
1

Acts
2

Duration
120 Min
Creators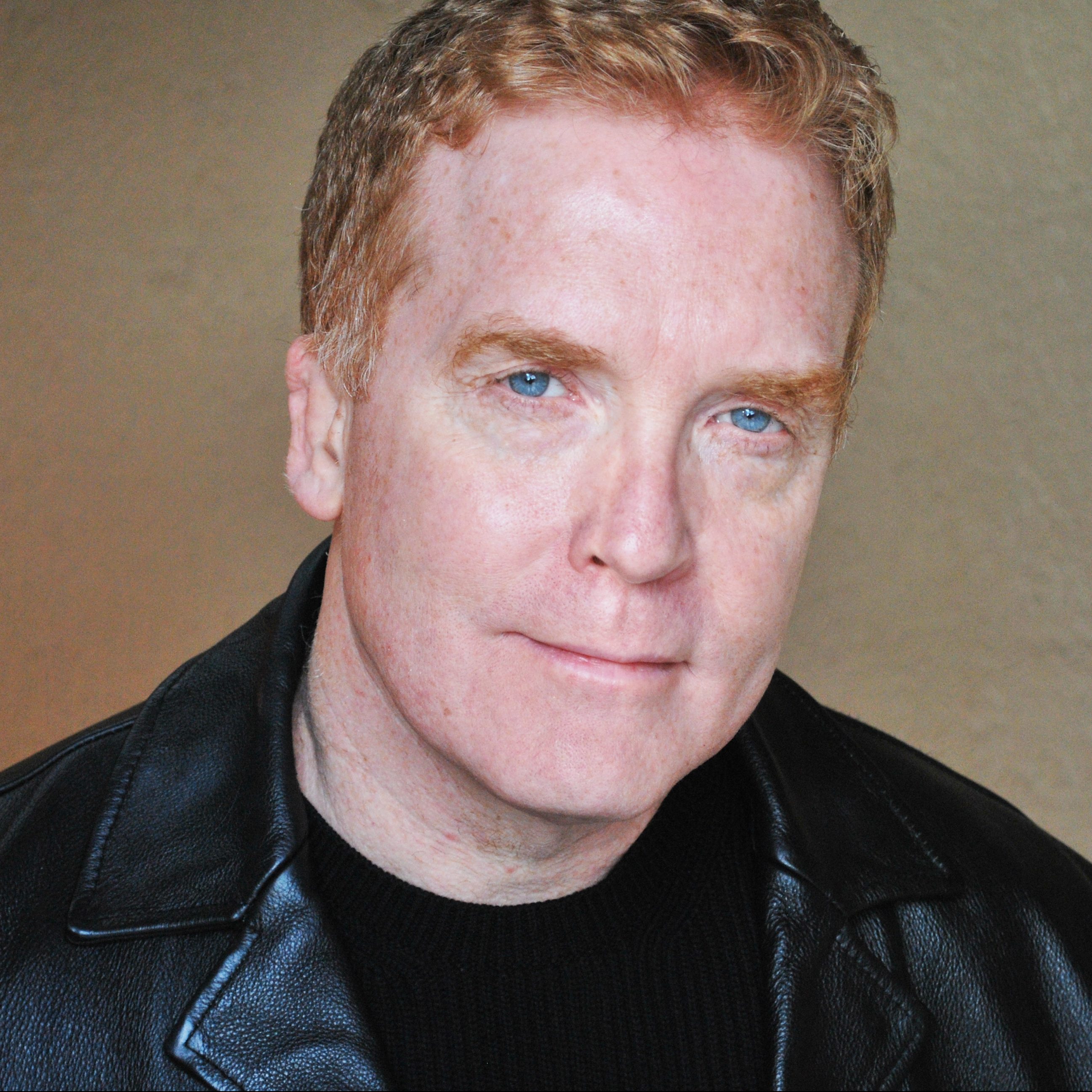 Book & Lyrics Sean Grennan studied English at Northwestern University in Evanston, Illinois. An actor for many years, predominantly in Chicago, he began writing for the theatre in 1995 as co-librettist (with his wife, Kathy Santen) for...
Music Leah Okimoto has written three musicals with bookwriter/lyricist/actor Sean Grennan. Married Alive!, A Dog's Life, and Another Night Before Christmas have each premiered at the American...
Videos
Instrumentation
1 Musician
Piano
Casting
Erin
Female - 20-30
(Also plays MARGIE)
Diane
Female - 40-50
(Also plays Airline Announcer 2/Voiceover, Gospel Singer and Mommy)
Paul
Male - 20-30

Ron
Male - 40-50
(Also plays Minister/Voiceover, Airline Announcer 1/Voiceover, Gospel Singer and Daddy)
Promotional Resources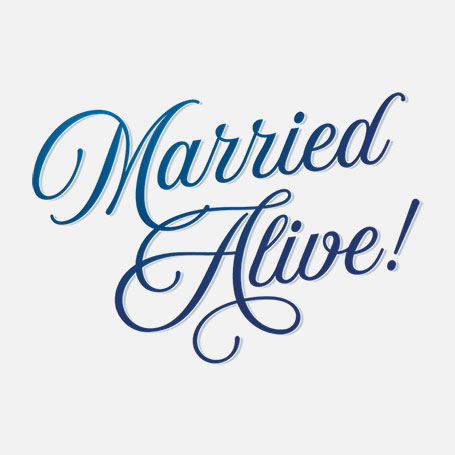 Official Logo Pack
Included with license
Includes color and black and white high-resolution logo files in JPG, PNG, and EPS formats.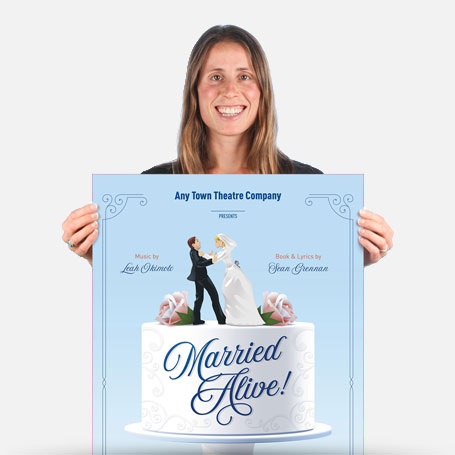 Official Show Artwork
£136.5 / £97.5 for educators
Creating artwork for your performance has never been easier – customize online in minutes, download a print-ready PDF, order printed posters, access layered files.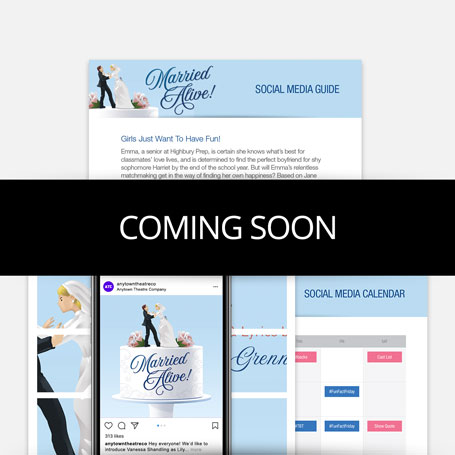 Social Media Marketing Kit
£195 / £117 for educators
Includes everything you need to plan and implement the promotion of your show – 50+ graphics for social media, original show specific content, social media guide, promotion calendar and press release template.
Production Resources
Extra Rehearsal Weeks
If you need your full set of production materials prior to the regularly scheduled shipment (see above), you can request additional weeks.
£76.50 / week
Archival Video License
If you want to record your production for archival purposes and to provide at cost copies to your cast and crew, you may do so by purchasing a video license.
Varies by Show
Digital Orchestration Parts
Prefer playing or rehearsing from your tablet? All of our orchestration books (including PC and PV) are available in digital copies.
PC or PV £38.25
Orchestration Parts £19.13/per book
Additional Books
Additional books (Cast Script / Vocal, Piano / Conductor, etc.) are available.
£19.13 each
Credits
Book & Lyrics by
Seam Grennan
Music by
Leah Okimoto