Hello Again

Ten nameless characters pair up in ten different scenes of sexual pleasure and/or despair. One character from each scene moves on to the next, seemingly dumping his old partner in favor of new prey. The play begins in 1900 with a Prostitute soliciting an unwilling Soldier. The next scene takes place in the 1940s, and the Soldier, afraid of dying in the war, tussles with a sympathetic Nurse. Next, the Nurse becomes a 1960s dominatrix over her patient, an upper-crust College Boy with wild leanings. In the 1930s, the College Boy reappears as the impotent partner of an adulterous Young Wife who can only have relations with him in seedy, out-of-the-way places. Meeting the woman's Husband in the next scene, we see why she's been driven to such moral turpitude. In her loneliness, the Wife dances a haunting pas-de-deux with the mirror image of her repressed, sensual self. Experiencing the Wife's scene from a totally different perspective, we then meet the Husband as a closet homosexual (and on the Titanic, no less), using the ship's imminent demise to steal a tango with a gorgeous boy hustler called the Young Thing. Shifting to a 1970s disco, a bisexual Writer lures the Young Thing home only to feel the creeping certainty of a morning-after desertion. Finally, the circle of lovers closes where it all began. A Senator quits his relationship with an Actress because of political liabilities, then seeks the Prostitute from the first scene, whom he desperately wishes he could love. A tableau begins forming in the background, with all the couples singing "Hello Again" over and over in a moody recognition of love's inescapable pull.

Listen to the original motion picture soundtrack from Broadway Records.

Roles
4F, 6M

Musicians
6

Acts
1
Creators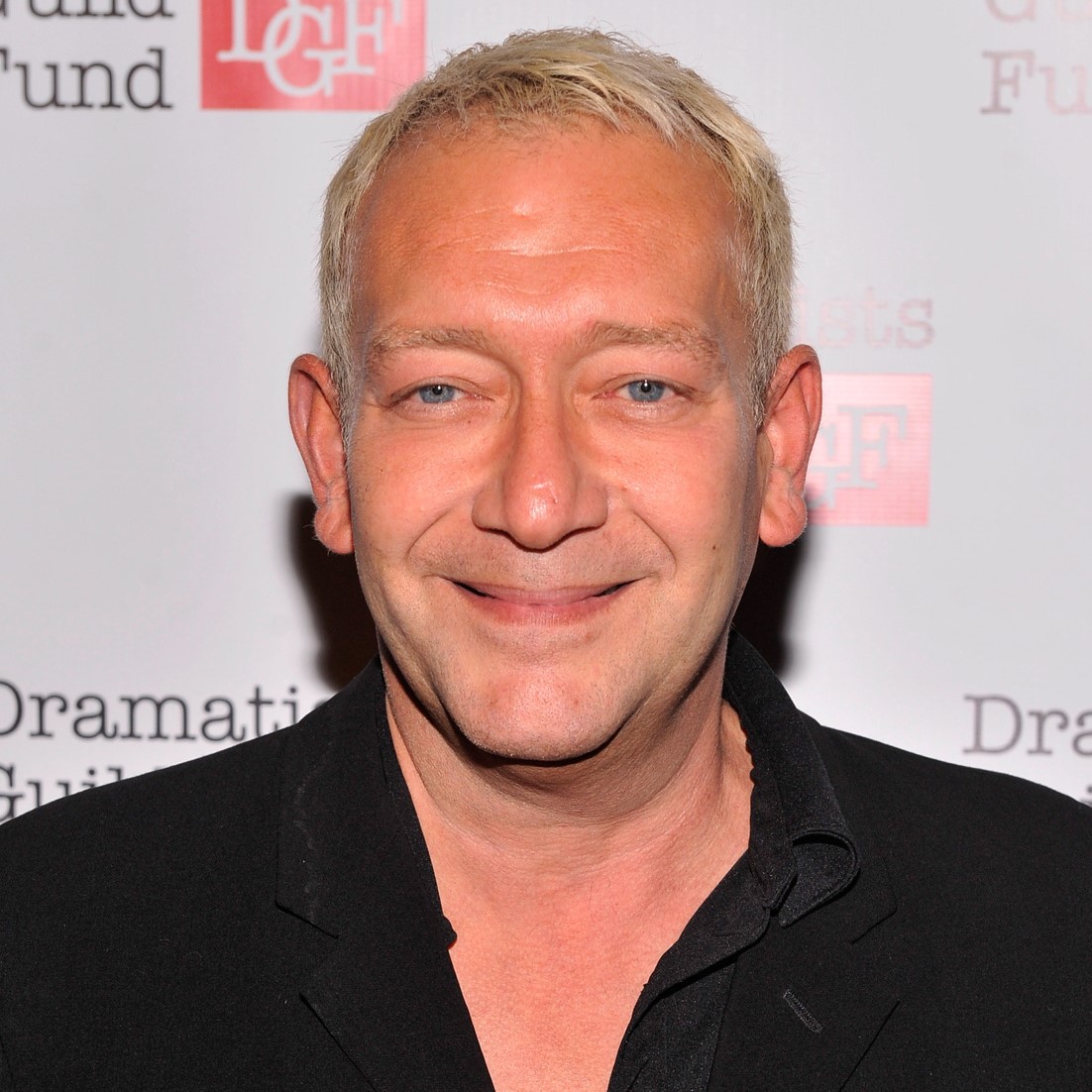 Book, Music, and Lyrics Michael John LaChiusa is a five–time TONY Award-nominated Composer, Lyricist and Librettist for his Broadway productions of The Wild Party, Marie Christine and Chronicle of a Death Foretold. LaChiusa's acclaimed off-Broadway...
Instrumentation
6 Musicians
Piano/Conductor
Keyboard 2
Cello
Horn
Reed
Violin
Casting
The Whore
Female

The Soldier
Male

The Nurse
Female

The College Boy
Male

The Young Wife
Female

The Husband
Male

The Young Thing
Male

The Writer
Male

The Actress
Female

The Senator
Male

Production Materials
Included in your license are the following cast and crew scripts. These materials will be shipped 60 days prior to the first performance.
10 Cast Script/Vocal Books
A combination of the show's full script and the full vocal book. All dialogue within each song is printed in the score to prevent flipping back and forth during rehearsals. All books are spiral-bound and double-sided.
2 Director's Scripts
A single-sided, spiral-bound script designed with plenty of space for the director to take notes and add blocking during the rehearsal process.
1 Stage Manager's Script
A single-sided, three-hole punched script that can be inserted into your three-ring binder.
2 Piano/Conductor Scores
A keyboard score that is a key part of the show's actual orchestration. This score contains both vocal parts and a cue staff, which guides the conductor through the full orchestration by informing them when instruments enter the song, as well as providing specific part lines when necessary.
Orchestrations
Cello, Horn, Keyboard 2, Reed, Violin
Promotional Resources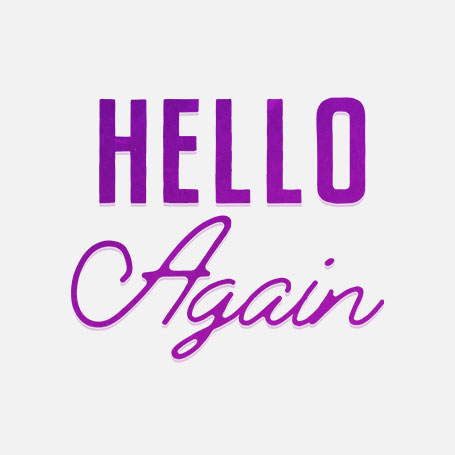 Official Logo Pack
Included with license
Includes color and black and white high-resolution logo files in JPG, PNG, and EPS formats.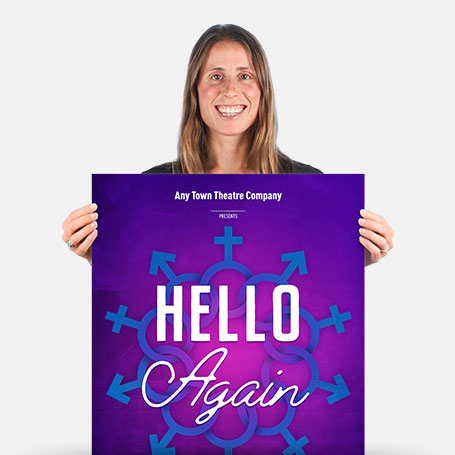 Official Show Artwork
£129.5 / £92.5 for educators
Creating artwork for your performance has never been easier – customize online in minutes, download a print-ready PDF, order printed posters, access layered files.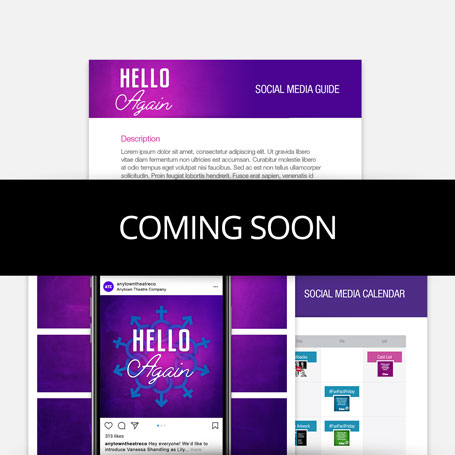 Social Media Marketing Kit
£185 / £111 for educators
Includes everything you need to plan and implement the promotion of your show – 50+ graphics for social media, original show specific content, social media guide, promotion calendar and press release template.
Production Resources
Advance Pack
Includes 1 Piano/Conductor/Vocal Score, 1 Director's Script and 1 Cast Script/ Vocal Score shipped as soon as payment is received.
£73.67
Extra Rehearsal Weeks
If you need your full set of production materials prior to the regularly scheduled shipment (60 days prior to the first performance ), you can request additional weeks.
£73.67 / week
Additional Books
Additional books (Cast Script/Vocal, Piano/Conductor, etc.) are available.
£18.42 each