Disenchanted!

Poisoned apples. Glass slippers. Who needs 'em?!

Not Snow White and her posse of disenchanted princesses in the hilarious hit musical that's anything but Grimm. The original storybook heroines are none-too-happy with the way they've been portrayed in today's pop culture so they've tossed their tiaras and have come to life to set the record straight. Forget the princesses you think you know – these royal renegades are here to comically belt out the truth. 'Outstanding Off-Broadway Musical' nomination (Outer Critics Circle Awards) and 'Best New Off-Broadway Musical" nomination (Off Broadway Alliance). Contains adult language and content. School Edition available.

Roles
6-10F

Musicians
3

Acts
2

Duration
115 Min
Creators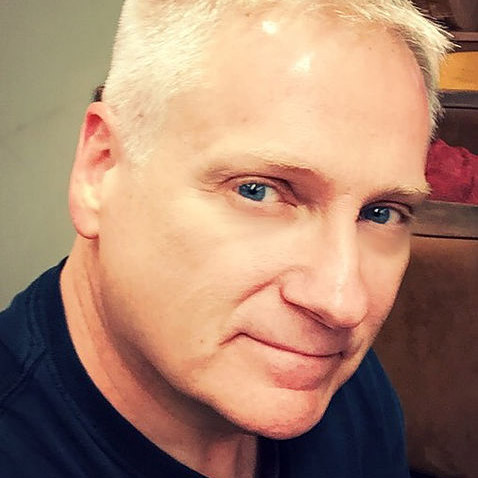 Book, Music & Lyrics A full member of the Dramatists Guild of America, Giacino created and wrote the book, music, and lyrics for the Off-Broadway musical hit Disenchanted! The show has played worldwide on five continents, garnered a 'Best...
Videos
Instrumentation
3 Musicians
Keyboard/Conductor
Bass
Drums
Casting
SNOW WHITE
Female
Brassy, sassy and self-assured; the leader of the Princess pack.
CINDERELLA
Female
Perky and quirky, slightly ditzy and impish.
SLEEPING BEAUTY
Female
A comical bull in a china shop; the perfect foil for Snow White.
BELLE
Female
Smart, witty French girl from classic lit who speaks and sings with an American accent.
HUA MULAN
Female
Asian yet Americanized, gentle yet strong, shy yet out-going. Fun-loving and truly comedic.
THE LITTLE MERMAID
Female
Has given up everything--her father, her fin, even her voice--just to net a man. Innocent turned comically melancholy.
POCAHONTAS
Female
A modern-day blend of the innocent Native American tyke from history and the pin-up girl from today's pop princess culture.
THE PRINCESS WHO KISSED THE FROG
Female
Empowered African-American woman; fabulous, divine, ready to take the world by storm!
RAPUNZEL
Female
Strong Wagnerian singing monster with an over-the-top Mel Brooksian German accent, a big mole on her cheek, and a bushy unibrow.
PRINCESS BADROULBADOUR
Female
Spunky princess from the Middle Eastern-South Asian Aladdin sagas. Fun and sarcastic stand- up comedienne meets jazzy lounge singer.
Promotional Resources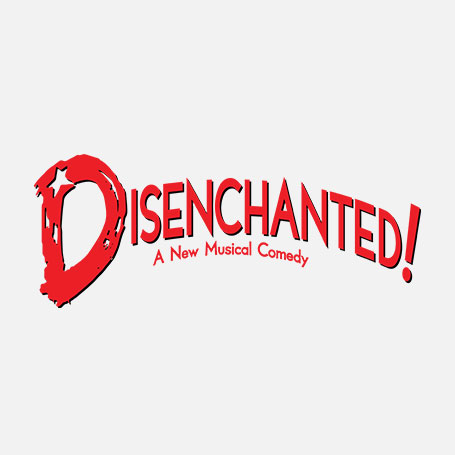 Official Logo Pack
Included with license
Includes color and black and white high-resolution logo files in JPG, PNG, and EPS formats.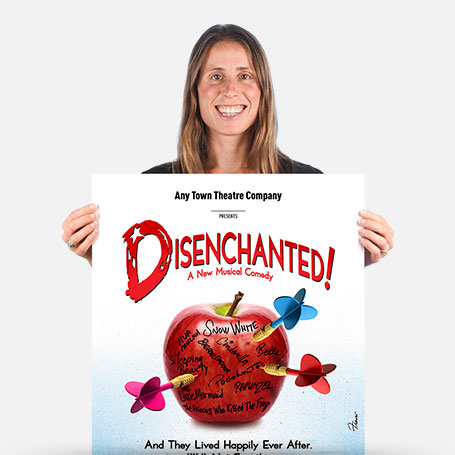 Official Show Artwork
£136.5 / £97.5 for educators
Creating artwork for your performance has never been easier – customize online in minutes, download a print-ready PDF, order printed posters, access layered files.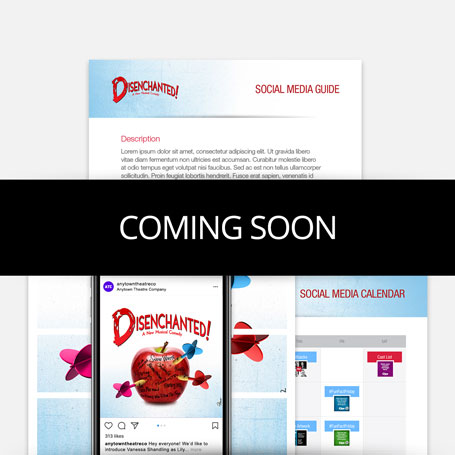 Social Media Marketing Kit
£195 / £117 for educators
Includes everything you need to plan and implement the promotion of your show – 50+ graphics for social media, original show specific content, social media guide, promotion calendar and press release template.
Production Resources
Additional Books
Additional books (Cast Script / Vocal, Piano / Conductor, etc.) are available.
£19.13 each
Extra Rehearsal Weeks
If you need your full set of production materials prior to the regularly scheduled shipment (see above), you can request additional weeks.
£76.50 / week
Stage Tracks / Show Ready
PROVIDED BY RIGHT ON CUE SERVICES
These high quality performance and rehearsal tracks will greatly enhance your production.
TurnKey Transpositions
Broadway stars change the keys of songs all the time...so why not you? Optimize your actors' performances by ordering our TurnKey Transposition. Get the perfect key for the perfect actor! All digital delivery, usually within 24 hours.
£38.25 per song for PV or PC
£114.75 per song for all orchestral parts (including PC/PV)
Credits
Book, Music & Lyrics by
DENNIS T. GIACINO
Developed with and Originally Directed Off-Broadway by
FIELY MATIAS
Official Show Links