After Midnight

Welcome back to that electrifying time when Harlem's Cotton Club was the place to be. Winner of the 2014 Tony®, Drama Desk, Outer Critics Circle, and Astaire Awards for Best Choreography, AFTER MIDNIGHT is the smash-hit musical that celebrates Duke Ellington's years at the famed club. Combining the big-band songs of Duke Ellington, Jimmy McHugh, Dorothy Fields and Harold Arlen, this musical revue is framed by the poetry of Langston Hughes.

Available for performances beginning April 2020.

Roles
11F, 14M

Musicians
14

Duration
90 Min
Creators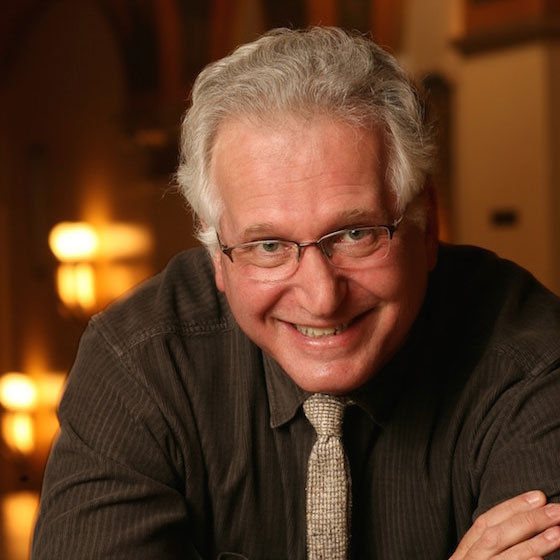 Conception Jack Viertel is the senior vice president of Jujamcyn Theaters, which owns and operates five Broadway theaters. He has been involved in dozens of productions presented by Jujamcyn since 1987, including multiple Pulitzer Prize and...
Videos
Instrumentation
14 Musicians
Reed 1
Reed 2
Reed 3
Reed 4
Trumpet 1
Trumpet 2
Trumpet 3
Trombone 1
Trombone 2
Trombone 3
Guitar
Piano
Bass
Drums
Casting
Host
Male
Someone who can take the audience through time and sing
Star Singer
Female

Ensemble
Female
Includes: Trio of Women Who Sing Tight Harmony A woman who can sing the blues with a sense of humor A woman who can sing, swing, and tap A woman who can do classic modern dance A quintet of female dancers
Ensemble
Female
Includes: A quartet of men who sing like the Mills Brothers A man who can do the snake-hips A tapper who is a virtuoso in rhythmic precision A quintet of male dancers (The Blazes)
Promotional Resources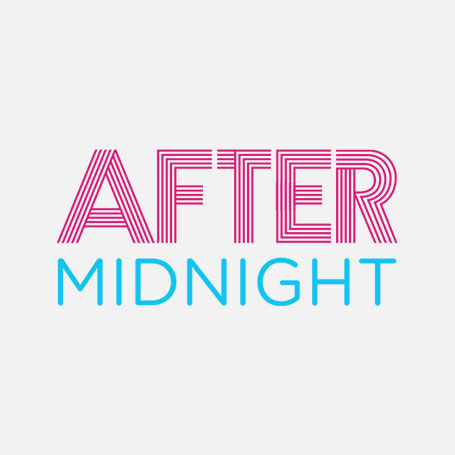 Official Logo Pack
Included with license
Includes color and black and white high-resolution logo files in JPG, PNG, and EPS formats.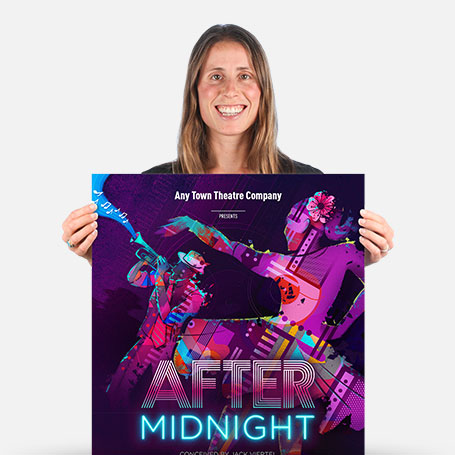 Official Show Artwork
£136.5 / £97.5 for educators
Creating artwork for your performance has never been easier – customize online in minutes, download a print-ready PDF, order printed posters, access layered files.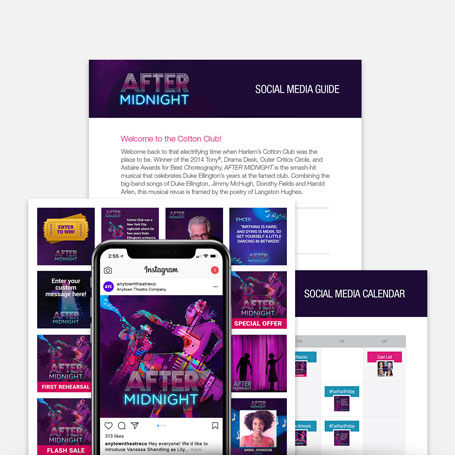 Social Media Marketing Kit
£195 / £117 for educators
Includes everything you need to plan and implement the promotion of your show – 50+ graphics for social media, original show specific content, social media guide, promotion calendar and press release template.
Production Resources
Archival Video License
If you want to record your production for archival purposes and to provide at cost copies to your cast and crew, you may do so by purchasing a video license.
Varies by Show
TurnKey Transpositions
Broadway stars change the keys of songs all the time...so why not you? Optimize your actors' performances by ordering our TurnKey Transposition. Get the perfect key for the perfect actor! All digital delivery, usually within 24 hours.
£38.25 per song for PV or PC
£114.75 per song for all orchestral parts (including PC/PV)
Keyboard Patch Designer
Broadway-quality virtual instrument patches that will enrich the sound and sonic scope of your orchestra! Requires a Mac computer with the Mainstage 3 app and a keyboard with a USB connection.
£153
Digital Orchestration Parts
Prefer playing or rehearsing from your tablet? All of our orchestration books (including PC and PV) are available in digital copies.
PC or PV £38.25
Orchestration Parts £19.13/per book